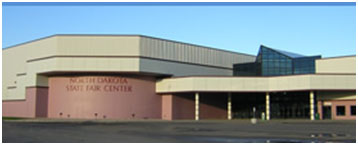 North Dakota State Fair Center
2005 Burdick Expressway East
Minot, North Dakota  58701
701-857-7620
The Bakken Oil Workers & Oil Service Expo will take place at the North Dakota State Fair Center located in Minot, ND.  The Fair Center is known as the "Entertainment Capital of North Dakota" and has over two-dozen buildings and support facilities (indoor and outdoor space) and over 200,000 square feet of display space and support areas.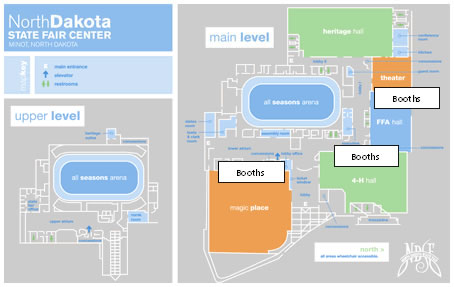 The Bakken Oil Workers & Oil Service Expo has reserved enough space to make this the most inclusive, all-encompassing Bakken-oil-related event to date!  Space is available for 600+ indoor exhibitors and an equal number of outdoor exhibitors.
Fair Ground Entrance & Parking
Gates A and D will be the only gates open during the show.  There are a variety of parking lots on the State Fairgrounds accessible from these gates.  However, the closest is near Gate A to the left once you enter.  The Expo will take place in buildings 1, 2, 3, 4, & 6 on this map.