Pricing and Registration


Attendee Early Bird Registration - $595
(After August 14th, price increases to $725.  Price includes access to tutorials, plenary session, all technical sessions, the small business forum, the exhibit show, and the Monday and Wednesday receptions.)

Student Early Bird Registration - $395
(After August 14th, price increases to $495.  Price includes access to tutorials, plenary session, all technical sessions, the small business forum, the exhibit show, and the Monday and Wednesday receptions.)

(Students must be full-time college or graduate students at time of event and will need to provide proof at check-in.)

Exhibitor Early Bird Registration - $998 per 10x10 space
(After August 14th, price increases to $1,198)

Proceedings - $50
Golf Shirt - $25 (The last day to order is October 22nd, 2015. Shirts ordered onsite are $30)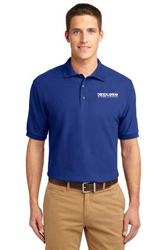 Badge Photo - $20

Payment Instructions:
We accept all major credit cards (MasterCard, Visa, American Express and Discover), checks and training forms. If sending check payment, please make payable to Blue52 Productions, LLC and send to the following address. Please be sure to include your full name or confirmation number on the reference line:

Blue52 Productions
801 S. Garfield Ave., Suite 308
Traverse City, MI 49686
Refund Policy: Refunds will be issued until Aug 14th, 2015 for conference registrations only minus a $75 processing fee. Refunds will only be credited by a check drawn on U.S. dollars. No refunds will be given for exhibit booths, sponsorships, program ads or for registrations after Aug 14th. Registrants may transfer their registration to another attendee with no penalty.